El Paso's Best CPR Classes
CPR El Paso provides the best El Paso BLS CPR and First Aid Certification from an American Red Cross Certified Training Site. Book a BLS CPR class today.

Same Day
Certification Card
Red Cross
Certified Instructors
American Red Cross BLS CPR Classes in El Paso, TX
CPR El Paso supplies the finest American Red Cross CPR BLS training. We care about our community and want to offer this vital training so people can learn how to react in an emergency. Whether you want to learn CPR as a good Samaritan or if it is to fulfill a job requirement, we have classes for everyone. Our BLS certification includes information on Basic Life Support (BLS), Healthcare Provider CPR (Cardiopulmonary Resuscitation), and Automated External Defibrillator (AED) use. You will be ready to save lives in any emergency by training with us.
American Red Cross BLS CPR & AED Class
$59.95
If you are looking for CPR classes, then CPR El Paso is exactly what you're looking for. When you choose a CPR BLS class that is in-person, you will receive an excellent education and join others from the community who also want to be prepared to save lives.
Learn more about our BLS CPR Class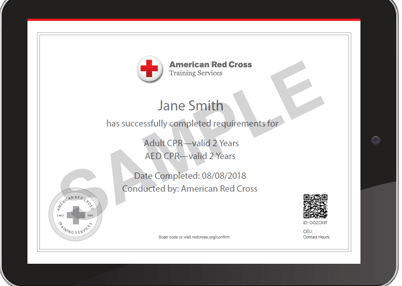 American Red Cross BLS CPR, AED + First Aid Class
$79.95
If you are looking for the best first aid and CPR classes that keep you OSHA compliant, look no further than CPR El Paso. Our classes are American Red Cross certified for Basic Life Support (BLS), Healthcare Provider CPR, and AED use.
Learn more about our BLS CPR and First Aid Class

CPR Classes Near You
In El Paso, TX
CPR El Paso
500 W. Overland Ave Suite 250, El Paso, Texas 79901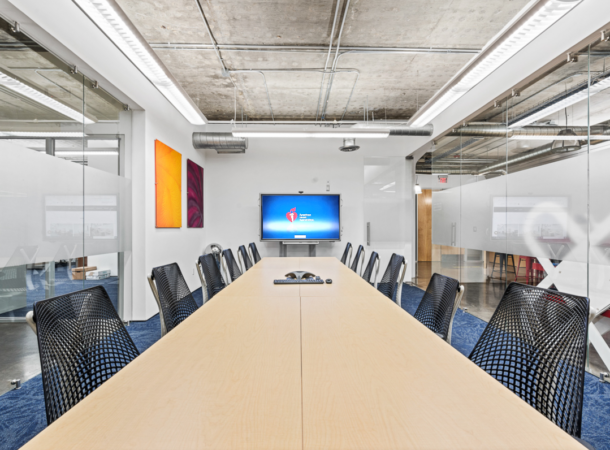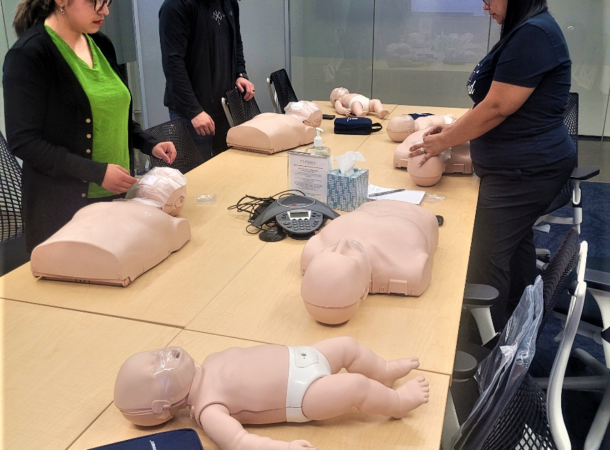 El Paso's Best CPR Classes
Our mission is to see as many people as possible equipped with CPR so thousands of people can be saved every year from accidents and heart events!
CPR El Paso delivers training to the community at our facility or on-site for your medium to large-sized groups. We offer the best classes for you, your family, and your friends! Sign up today!
What is CPR?
CPR is a medical technique used in many types of emergencies. It is the combination of chest compressions and rescue breaths to help restore a heartbeat, and unassisted breathing to someone suffering from cardiac arrest and can be performed on infants, children, and adults. CPR is simple to learn and even more important to know in the event an emergency arises.
What to Expect in Your CPR Course
In your class, you will learn many things. Some include —
How to help someone suffering from cardiac arrest.
How to recognize the signs of different emergencies.
How to help someone who is choking.
And how to use an AED machine.
Rest assured, knowing that your certification will be OSHA-compliant, and you will have received the finest American Red Cross CPR and BLS education.
CPR El Paso is accepted by all employers and organizations, including —
Nurses, RNs, and CNAs
Hospitals
EMT/Paramedic Companies
Home Health Aides
Nursing Schools, and All Other College Programs
Nonprofits like the Boy and Girl Scouts of America
Firefighting and Other Municipalities
Personal Training Facilities and Gyms
Daycare and Other Caretakers Schools (Private and Public)
Hospitality Industry
Construction Sites
Why Train With Us?
We have —
Streamlined class times with hands-on training.
The most widely known and accepted BLS CPR certification across the country.
An all-in-one day course where you can walk away with your American Red Cross-certified BLS CPR card or CPR EL Paso First Aid card in hand.
A team of trainers ready to give you the confidence to use your new skills.
FAQS
What are the CPR AED Certification/CPR Trainings like?
The class you sign up for will include all required class elements. This comprehension ensures your card is American Red Cross BLS CPR and AED Healthcare Provider certified. When you choose to train with CPR El Paso, you will be gaining the highest-quality American Red Cross CPR education nationwide.
How much does it cost to become certified?
CPR classes cost $74.95.
First Aid + CPR class costs $94.95.
When looking for a CPR class, be careful of those that seem cheaper in price. They could be missing key information and have hidden fees. Our classes contain all training and certification requirements without any hidden fees.
When will my certification expire?
You must renew your certification card every two years to continue providing CPR.
How can I renew my CPR certification?
All you need to do is sign up for one of our classes. Our classes can be used for your initial certification or for your recertification.
Can anyone take these courses to be CPR certified?
Everyone is welcome to take our classes! We have no age requirement.
What do I have to do to earn the CPR certification?
To receive your CPR certification, you must complete the required training, exam, and skills check.